Manchester Manor has flexible terms to meet your specific financial needs now & in the future. Most popular is our Standard Plan.
The Standard Occupancy Fee varies by cottage. Most are within the range from $200,000 to $240,000. There are a few with many upgrades ranging up to $270,000.
In all cases the Life Occupancy Agreement provides you the ability to live here as long as you wish.
Entrance Fee & Life Occupancy Agreement

The Life Lease is the vehicle that provides maintenance free and homeowner worry free retirement living with a minimum of cost. The fee is less than a home would be of like quality because profit is a percentage of the price. No transfer of property means settlement fees of approximately 5% are avoided. While at Manchester Manor, the Resident will experience reasonable maintenance costs because of the quality construction and our maintenance crew.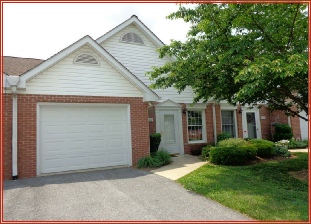 Also, while living here, the Resident may take advantage of the real estate taxes on their Federal Return or qualify for cash back through the Maryland Homeowners Property Tax Credit Program. And when the Resident decides to leave, there is no cost or responsibility to sell the cottage saving an approximate additional 8%. Manchester Manor is unique by obtaining much of its profit through the elimination or reduction of costs that the Resident would normally have in a fee simple environment. And, the Resident or the Resident's Estate always knows how much equity they have and when it is available.